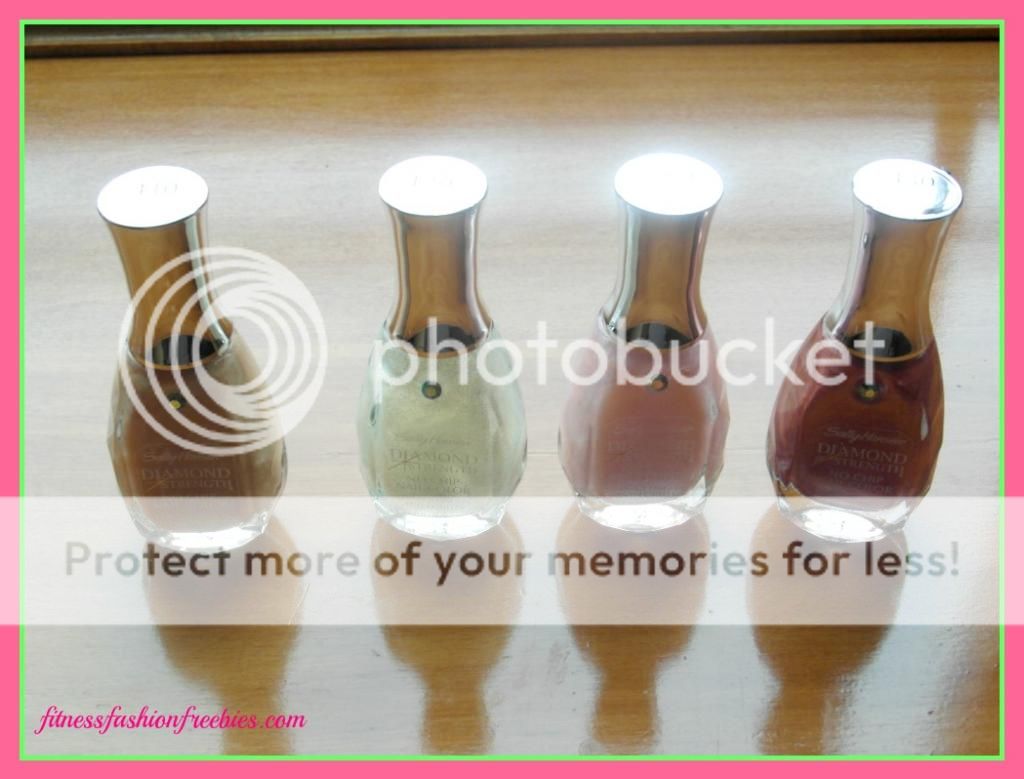 Diamonds are girl's best friend.  That's what I often heard and it's glitters will stay forever. Diamonds are indeed a beauty beyond compare and I can't deny that i so love seeing one but since I don't have a diamond, i will just enjoy this lovely set I've got from Sally Hansen.
Sally Hansen had made it's name for producing quality nail polish and over the years, they have given millions of women satisfaction of having beautiful nails, no wonder they are now the number one brand in nail polish.
They look so lovely that I'm still thinking of preserving them for special occasion.  Funny me but since I have some nail polish on my collection, i am really determined to keep this one for such a period of time after all they say that the average shelf time of a nail polish is up to two years or for me, as long as it's not dried up.
Sally Hansen offers many fabulous nail polish but the Diamond strength no chip nail color interests me more since i always favor the one that glitters. It has 32 different shades and this four above is just one of them.
What interests me about this nail polish is the fact that it can last up to 10 days without  breaking, splitting and cracking.  I'm very glad to have a strong and long nails but this one could really help those people who easily experience breaking and cracking.
And if you love glitters and nails that shine, I would recommend that you try this nail polish since it was infused with real micro-diamonds & platinum it really glitters in your nails.  I can't wait to receive the dress i bought online with a big diamond in front of it, this would really be a perfect combination.
You can find Sally Hansen nail polish in malls near you or you can check their online site and follow them on Facebook to learn more about them.