All children undergoes pretend playing, one way or another, they have a certain interest that spark out from their desire to be anything or something they are not.   Girls pretends that they are a princess or living in a fantasy world.  With boys, they are cowboys, policeman or fire fighters and wishes to dress like what they pretend they were.
Many doctors says that imaginative play is essential on the development of children does imaginative play helps them to think of different experiences and help them practice social skills and problem solving.
With Costume SuperCenter, pretend play will definitely a fun and interactive way of learning. They have different costume that will make your little children happy.  Their selection of costumes for girls and boys and even adults is worth checking. I have my eyes on several items but for now, i'm giving this NASA astronaut costume to our little boy and let him pretend play.
My son loves Disney Junior , Miles from Tomorrowland.  The show helps  kids to learn about the universe, exposing them to the wonders of outer space and the joys of family exploring and solving problems together. He often would say to me that he loves to become an astronaut.  So this astronaut costume will surely be loved.
They can only be kids for a short time , so make the most of it.  Let them enjoy their childhood so that there is something worth remembering when they grow old.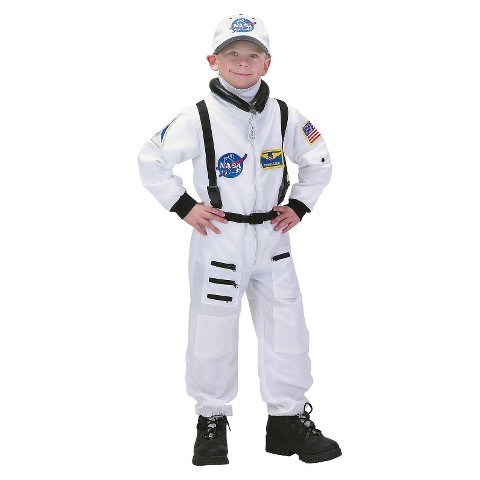 You can follow them at Facebook to learn new updates  and did I tell you that they are having a sale right now and you can get free shipping when you buy $60 or more.