I remember the poem my grandmother wrote and here's some of it's wordings, "I hope you can be my umbrella, someone who can shield me from tears and pain".  When I received this pretty umbrella, I remember the time I have with my grand mother. She's my shield from all the pain and she was there during happiness and sadness.
As time goes by, the things around us also evolves from it's humble beginning to a worldwide known innovation. Knirps is one great example of how an invention can move people. Honestly, i have never known that they are the one who invented  the folding umbrella.  Knirps from Germany set the world standard for pocket umbrella with their wide selection and different styles.
Did you know?
The word Knirps actually means "little one" in German, and ever since the company invented the folding umbrella in 1928, it has set the worldwide standard for designing umbrellas that are not only "little," but fashionable and durable as well.
Ultra light and pocket friendly those are just the two things I always look for my umbrella. Something that is compact yet sturdy and can handle  even a windy day but also would not compromise it's style.
Since 1928, Knirps boasts and pride a legacy of precision German engineering. Here are some signature qualities of Knirps umbrella  that you ought to know:
Made from super-strong steel or high-grade aluminum, lined with zinc for additional strength and flexibility
Ergonomically comfortable
No-slip grip provides secure hold when wet
Repels water with unique flat-weave polyester
Flex with the wind from any direction
Can flip completely inside out and back again – good as new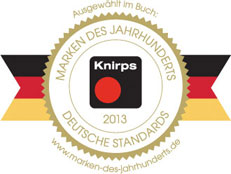 Just reading those qualities and characteristics could make me a believer but it's not done yet, the fact that the company vows to meet modern environmental protection requirements and has strict guidelines for recycling and waste management makes me more proud of knowing this brand. It's not a surprise for me that they are awarded in Germany as brand of the century since their achievements is more than enough proof for such a prestigious commendation.
 Knirps umbrella are definitely something worth having during sunny and rainy days.  Their quality and durability is enough proof to be a proud owner of this umbrella.
Read the full Disclosure Statement    –  LOVE WHAT YOU READ?  Subscribe to our feeds.